Institutions of Sustainability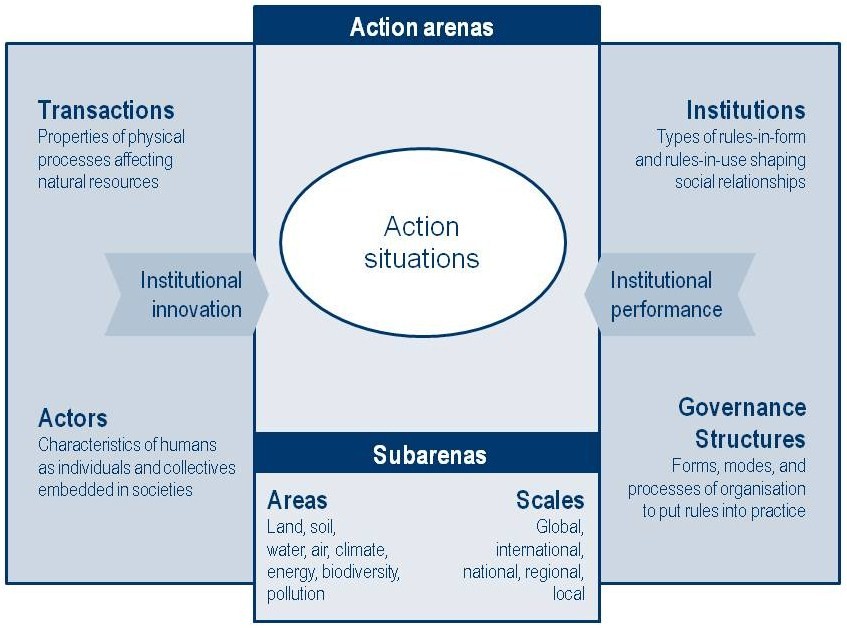 The research orienting concept used in the Division of Resource Economics presented above reflects the analytical framework called "Institutions of Sustainability (IoS)". The framework deals with systems of rules and governance structures which emerge in concrete action arenas and action situations in order to co-ordinate the co-evolution between ecological and social systems. The IoS framework provides the function of a research heuristic, which relates four key elements of institutional innovation and institutional performance in social-ecological systems (SES) to each other: transactions, actors, institutions and governance structures. According to the IoS-Framework, the properties of the respective transactions and the characteristics of the involved actors determine which institutions (sets of rules) develop and through which governance structures (organisational forms) these institutions will in practice be implemented.
More information on "Institutions of Sustainability" please find on the page "Analytical Framework".