Constantin Seidl at CoRE seminar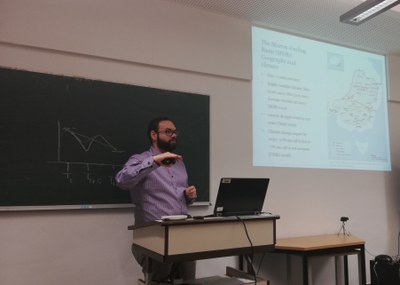 Constantin Seidl from the University of Adelaide presented his current research on September 10, 2019 "Traditional, corporate or environmental: the influence of attitudes on Murray-Darling Basin farmers' future adaptation strategies"
in the CoRE seminar (Colloquium in Resource Economics). He is an alumnus of M.Sc. Agricultural Economics at the Humboldt-Universität zu Berlin.