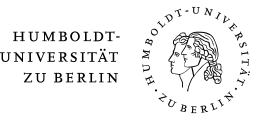 Lu Yu, M.Sc.
PhD candidate
Address
---
 

Humboldt-Universität zu Berlin

Faculty of Agriculture and HorticultureDepartment of Agricultural EconomicsDivision of Resource Economics

Philippstr. 13, D-10099 Berlin

Germany

Phone

+49(0)30 2093 6481

Email

lu.yu (at) agrar.hu-berlin.de
Research Interests
---
Institutional economics, Transactions, Sustainable governance of natural resource, Social ecosystems.


 
My current research focus is on the impacts of institutions on pastureland governance in the context of increasing social, economic, and environmental change in North China.
Academic Career
---
2012

Consultant, Weather Insurance Project. Deutsche Gesellschaft für Internationale Zusammenarbeit (GIZ).
 

2010
Research assistant, Project of Grassland Management in Ningxia Autonomous Region, Entrepreneur and Ecology, and Ningxia Center for Environment and Poverty Alleviation.
 
2008-2009
Research assistant, Project of Facilitation of Mushroom Farmer Cooperative in Mountainous Suburban Beijing, UNDP.
 
2007
Student assistant, Survey about the Adoption of EU GAP of Apple Farmers, by International Finance Corporation.
 
Academic Background
---
Master

China Agricultural University Master in Regional Economics, Master dissertation on "Comparison Research on Regional Developing Models in the Southeast Coast of China" 2008-2010
 

Bachelor

China Agricultural University

Graduate studies in Development Study, 2004-2008, Diploma thesis on " Analysis of the Role of Different Stakeholders in Farmers Organization"

 
Teaching
---
 

Assistant to the Professor of Community-based Natural Resource Management, summer semester 2010, China Agricultural University

 
Awards and Memberships
---
2009: Advanced Poverty Analysis Course, Certificate, World Bank

 
2008: Excellent Graduate of China Agricultural University; Excellent Graduation Thesis

 
Publications