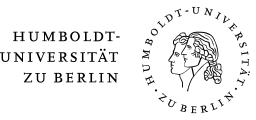 Agricultural and Food Policy Group
Our research group in extraordinary times
The members of our research group are currently working from their home offices. You can contact us via our regular email addresses.
The exams that were scheduled for April have been postponed. New exam dates will be determined as the situation evolves. You can find all relevant information and guidance about examination issues here:
https://fakultaeten.hu-berlin.de/de/lewi/studiumlehre/PrfAng/akt/corona%20update%20lewi
Humboldt University is dedicated to offer as much teaching as possible during the summer semester. We are currently working on teaching formats that are adequate for the situation and students' needs. Members of our group are currently preparing for digital teaching formats for the following courses:
European and International Agricultural Policy,

Qualitative Research Methods,

Futures of Agriculture and Food (all M.Sc.).
However, the module
Agrarpolitische Projektwerkstatt (BSc.)
requires face-to-face interaction and will be offered again during the winter semester.
 
Be careful and stay healthy!

Head of the Group: Prof. Dr. Peter H. Feindt
The Agricultural and Food Policy Group is an internationally recognised centre of agricultural and food policy research. We contribute to the development of theories and methods in the areas of policy analysis, institutional analysis and political ecology related to agriculture and food. On this basis, the group offers dedicated and innovative higher education that enables students to learn independently and to critically engage with topics, theories and methods related to agricultural and food policy. The group also contributes actively to societal debates about current topics of agricultural and food policy, aiming to strengthen the democratic discourse of interested citizens and affected groups.
Members of the group: Members
Research projects: Projects
Visitor address:
Philippstr. 13, Haus 12 A
10117 Berlin (Mitte)
Postal address:
Unter den Linden 6
10099 Berlin
Germany
Phone: +(49)-30-2093 46322
Fax:     +(49)-30-2093 46321
E-mail:  peter.feindt [at] agrar.hu-berlin.de
            maria.indyk [at] agrar.hu-berlin.de (secretariat)