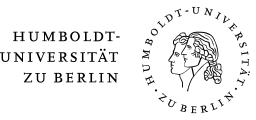 Welcome
Head of Division: Prof. Dr. Harald Grethe

Office Hours: on appointment
Excursion to Brussels, June 8-11, 2020
Further information see here.
Humboldt Summer School 2020: Individual rights and global citizenship – How the UN are relevant to the local level and the local level to the UN
Berlin, June 15-26, 2020
Lecturers will present an overview on global action plans, as consolidated in the SDG and the Agenda 2030. Selected thematic topics related to SDG are introduced and specialized guest speakers are invited (i.e. human rights, climate change, ocean resource management, migration, …). To exemplify the role of the parliament, the government and the civil society, four visits to selected organizations in Berlin dealing with international affairs are planned.
Lecturers: Prof. Dr. Matthias Weiter, Dr. Kerstin Leitner
For further information see here.
The ITD Group receives 500 T€ DFG funding for CGE analyses of economy-wide effects of climate change induced health impacts in Kenia and Burkina Faso as part of a DFG Research Unit "Climate Change and Health in Sub-Saharan Africa" coordinated by the University of Heidelberg. For more information see here.
For further information please click here.
Our Postal Address:
Humboldt-Universität zu Berlin
Lebenswissenschaftliche Fakultät
Albrecht Daniel Thaer-Institut für Agrar- und Gartenbauwissenschaften
Fachgebiet Internationaler Agrarhandel und Entwicklung
Unter den Linden 6
10099 Berlin

Our Office Address:
Hannoversche Str. 27 (= Philippstr. 13), Hs. 12
10115 Berlin - Mitte

Tel. +(49) - (0)30 - 20 93 46 810
Fax +(49) - (0)30 - 20 93 46 321


Area of Work:
Development of simulation models for the analysis of economic and agricultural development, trade, poverty and income distribution, the governance as well as the quantitative analysis of sustainable global biomass systems, analysis the role of the agricultural sector within society at large, the communication between the agricultural sector and various societal groups, concepts to reconcile domestic demands for non-market goods (environmental externalities, animal welfare) with the reality of internationally integrated agricultural sectors.