Celebrating Our Alumnus: Dennis Olumeh Joins World Bank
We are proud to share the exciting news that Dennis Olumeh, alumnus from Thaer Institute of Agricultural and Horticultural Sciences, is set to join the esteemed World Bank in Washington D.C. Starting September 11, 2023.  Dennis will be part of the prestigious World Bank Group Young Professionals Program. Having defended his doctoral thesis on "Essays on gender, collective action and market channel choices among collectors of underutilized plant species; a case of baobab in Malawi" at Humboldt University, Berlin, in August 2023, he's proven his expertise and dedication.
Join us in congratulating Dennis as he embarks on this impactful journey with the World Bank.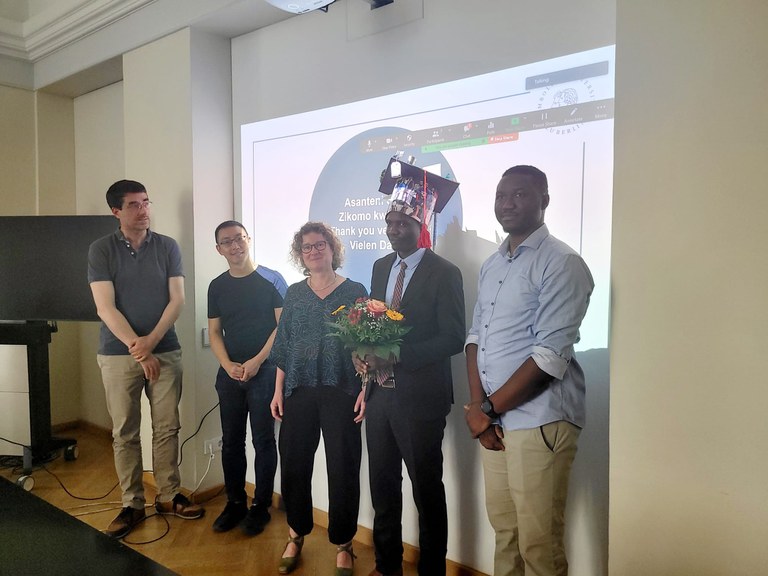 Picture: Robert Cárcamo Mallen