---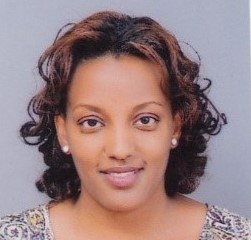 Scientific Staff
---
Short Bio
10/2013-12/2018  Post-doctoral researcher, HORTINLEA Project, Humboldt-Universität zu Berlin,  Ökonomik der Gärtnerischen Produktion. Major responsibiliy: Led the team conducting panel household survey of the project and analyzing the survey data on focus areas: food security, poverty, decision making under risk and uncertainty
09/2009-09/2013  Doctoral student, Humboldt-Universität zu Berlin and Deutsches Institut für Wirtschaftsforschung (DIW Berlin)
09/2009-10/2013  Doctor of Philosophy (PhD) in Agricultural Economics, Humboldt-Universität zu Berlin, Faculty of Life Sciences. Title: Poverty and Shocks in Development Economics: Macro-micro analysis. 
01/2005-07/2009  Research Assistant, International Food Policy Research Institute (IFPRI), Addis Abeba, Ethiopia
09/2002–07/2004  Master of Science in Economic Policy Analysis, Addis Ababa University, Faculty of Business and Economics (FBE), Department of Economics
09/1997–07/2001  Bachelor of Arts in Economics, Addis Ababa University, Faculty of Business and Economics (FBE), Department of Economics, Addis Ababa, Ethiopia
Projects
Publications
Ngenoh, E., Kurgat, B., Bett, H., Kebede, S., and Bokelmann, W. (2019). Determinants of competitiveness of smallholder African indigenous vegetable farmers in high-value agro-food chains in Kenya: A multivariate probit regression Analysis. Agricultural and Food Economics, 7(2): 2019.
Mwanga, R., Kebede, S, and Bokelmann, W. (2019). Protein and energy contribution of African indigenous Vegetables: Evidence from Kenya. African Journal of Food, Agriculture, Nutrition and Development (AJFAND), 20(1): 15177-15193.
Ngenoh, E., Kebede S.W., Bett H. K., and Bokelmann W. (2018). Coping with Shocks and Determinants among Indigenous Vegetable Smallholder Farmers in Kenya. Agricultural Sciences. 09(07):804-823.
Kebede S.W, Bokelmann W. (2017) African Indigenous Vegetables and their Production Practices: Evidence from the HORTINLEA Survey in Kenya. Agrotechnology 6: 170.
Kebede, S.W., B.Fekadu, and D. Aredo (2016). Impact of Trade Liberalization on Poverty in Ethiopia: A Computable General Equilibrium Microsimulation. International Journal of Microsimulation, 9(1):109-133.
Ngenoh E., Kebede S.W., Bett H.K., and Bokelmann W., (2015). The role of High-Valued Market Participation on Poverty Reduction among African Leafy Vegetable Farmers in Kenya. African Journal of Horticultural Science Vol. 10 (In Press). (ISSN: 1998-9326)
Anandajayasekeram, P.,K.Davis, and S.W.Kebede (2007). Farmer Field Schools: An Alternative to Existing Extension Systems? Experience from Eastern and Southern Africa, Journal of International Agricultural and Extension Education. 14(1): 81-93.  
Chapters in Peer-Reviewed Books
Kebede, S.W. and C. Muller (2018). Extreme events and coping strategies: Evidence from Ethiopia. In: Adamseged and Bokelmann (eds.) 2018. Value Chain Development for Food Security in the Context of Climate Change: Perspectives and Lessons From a North-South Capacity Building Project. Schriftenzurinternationalen Agrarentwicklung Bd. 79 (In press).
Asenso-Okyere, K and Kebede, S.W. (2012). The effects of civilwar on agricultural development and rural livelihood in Sierra Leone. In:Özerdem, A. and Roberts, R. (eds.) Challenging Post-conflict Environements: Sustainable Agriculture. Ashgate, England
Teaching
Humboldt Universität zu Berlin
Seminar in Development Economics: Poverty and Climate change module
Addis Ababa University
Department of Economics: Introduction to Economics, Introduction to Statistic Quantitative Methods and Ethiopian Economy