---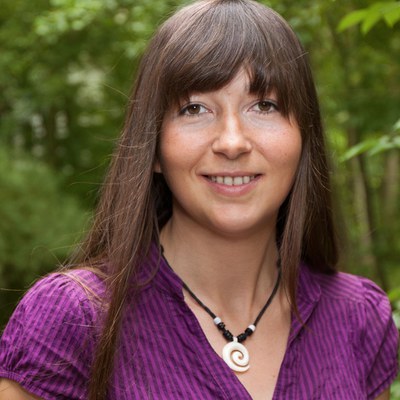 Scientific Staff
---
Short Bio
02/2017–12/2019  PhD in the field of horticultural sciences at the Humboldt-Universität zu Berlin
04/2012–04/2015  Academic Assistant at the "Hochschule für nachhaltige Entwicklung Eberswalde" (FH) (Project: ELaN)
09/2011-02/2012  Scientific Staff at "Institut für Agrar- und Stadtökologische Projekte" (IASP) Berlin; expert activity for "agrathaer GmbH"
06/2011-08/2011  Scientific Staff at "Economics of Horticultural Production" Group of the Faculty of Life Sciences at Humboldt-Universität zu Berlin
10/2008-11/2010  Study of Agricultural Economics at Humboldt-Universität zu Berlin, Degree: M.Sc. Agricultural Economics
10/2005-10/2008  Study of der Agricultural Sciences at Humboldt-Universität zu Berlin,

Degree: B.Sc. Agricultural Sciences
09/2015-12/2020  Scientific Staff at the "Economics of Horticultural Production" Group of the Faculty of Life Sciences at the Humboldt-Universität zu Berlin (Projects: Skarabäus, ORDIAmur)
Further activities
09/2015-12/2015  Financial accounting and support of "Förderverein der deutschen Schafhaltung e.V. der Vereinigung Deutscher Landesschafzuchtverbände" (VDL)
Research Interests
Innovations and acceptance
Sustainabiliy assessments
Agricultural policy
Plant protection and fertilisation
Projects
Skarabäus  (2019 - 2020)
ORDIAmur  (2015 - 2018)
Publications
2011  "Baumschulbranche 2011: Wirtschaftliche und strukturelle Entwicklungen - Blick auf den Baumschulmarkt". In: Branchenbuch Baumschulwirtschaft 2012. Pages 5-9
2013  "Urbane Landwirtschaft und "Green Production" als Teil eines nachhaltigen Landmanagements."
2021 "Plant protection in private gardens in Germany: between growing environmental awareness, knowledge and actual behaviour". In: Journal of Horticultural Science. Pages 59-68.
Teaching
Humboldt Universität zu Berlin
Module: "Reduction of food losses in value chains" (2017-2018)
Exercises in module "Fundamentals of Agricultural Marketing" (2017-2020)