Dr. rer. agr. Thomas Aenis
---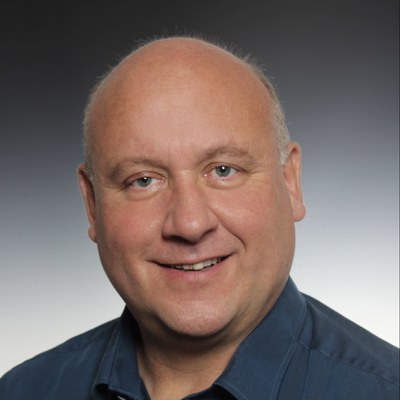 Scientific Staff
Team Leader, Work Group Agricultural Extension and Communication
Project Coordinator InNuSens
Room 210, Luisenstraße 53
---
Work Group Agricultural Extension and Communication
Short Bio
since 2007  Team leader, Work Group Agricultural Extension and Communication (www.agrarberatung.hu-berlin.de), Freelance: Consultant, Moderator and Trainer, Board member: International Farming Systems Association (IFSA Europe), Co-editor of "Kommunikation und Beratung" (Margraf-Verlag), Manager "African – German Partnership MALAIKA e.V. (www.malaikashome.de)
since 1997  Senior scientist at Humboldt-Universität zu Berlin, various research projects
1990–1996  Agricultural studies at Technische Universität Berlin and Humboldt-Universität zu Berlin
1987–1990  Winemaker, e.g. Cooperative Vinery Britzingen
Research Interests
Action-oriented empirical social research on rural development issues
Communication linkages and participatory processes within Agricultural Knowledge and Innovation Systems (AKIS)
Transdisciplinarity: science-practice-interaction
Vocational education for sustainable development
Country Expertise
Kenia, China, Thailand, Vietnam, Ecuador, Tanzania, Russia, Kyrgyzstan
Projects
Kommunal, artenreich und gut gepflegt (2021 - 2023)
InNuSens (2021 - 2024)
Publications
Complete list:
https://www.agrarberatung.hu-berlin.de/fachgebiet
Aenis, Thomas, Eva Foos, Katrin Heinze, Andreas Lemmer, Uwe Mehlitz & Henning Schahin (2019): Nachhaltige Grünflächenpflege im Klimawandel. Weiterbildungsreihe zur kommunalen Vegetationsflächenpflege auf Grundlage des "Handbuchs Gute Pflege". Neue Landschaft 7/2019, S. 23-27.
Wang Jue and Thomas Aenis (2019): Stakeholder analysis in support of sustainable land management: Experiences from southwest China. Journal of Environmental Management Volume 243, 1 August 2019, pp 1-11. https://doi.org/10.1016/j.jenvman.2019.05.007.
Wang Jue, Thomas Aenis & Tuck Fatt Siew (2019): Communication processes in intercultural transdisciplinary research: framework from a group perspective. Sustainability Science, February 2019. https://doi.org/10.1007/s11625-019-00661-4
Raghavan Sathyan, Archana, Christoph Funk, Thomas Aenis and Lutz Breuer (2018): Climate Vulnerability in Rainfed Farming: Analysis from Indian Watersheds. Sustainability 2018, 10(9), 3357; doi:10.3390/su10093357.
Wang Jue, Thoas Aenis & Susanne Hofmann-Souki (2018): Triangulation in participation: Dynamic approaches for science-practice interaction in land-use decision making in rural China. Land Use Policy Volume 72, March 2018, 364–371. https://doi.org/10.1016/j.landusepol.2017.12.066.
Halder, Severin, Dörte Martens, Gerda Münnich, Andrea Lasalle, Thomas Aenis & Eckhardt Schäfer (Hrsg.)(2014): Wissen wuchern lassen. Ein Leitfaden für Bildung im Urban Gardening. AG SPAK Bücher, Neu-Ulm. Online: http://www.agspak.de/wissenwuchernlassen/ (14.07.2015)
Aenis, Thomas, Susanne Hofmann-Souki, Uwe Jens Nagel, Tang Lixia & Wang Jue (Eds.) with contributions by Sandra I. Cruz Moreno, Joseph Cutler, Mark Larson, Georg Liebig, James Longanecker, Cornelia Kinkel, Laura Kübke, Friederike Martin, Kirstin Ohlendorf, Rebecka Ridder, Karina Rodriguez Jardines, and Sim Lay Mei (2014): Rubber cultivation and livelihood - a stakeholder analysis in Xishuangbanna, Southwest China. Humboldt-Universität zu Berlin. DOI:10.18452/13577
Aenis, Thomas, Hans-Peter Ende, Eva Foos & Uwe Jens Nagel (Hrsg.) (2010): Klimaplastische Wälder im nordostdeutschen Tiefland. Leitfaden zur Bildung für eine nachhaltige Entwicklung. Eigenverlag der Humboldt-Universität zu Berlin. Online: urn:nbn:de:kobv:11-100174269.
Aenis, Thomas (2010): A communication model for transdisciplinary consortium research. In: Darnhofer, Ika and Michaela Grötzer (Eds.): Building sustainable rural futures. The added value of systems approaches in times of change and uncertainty. Proceedings of the 9th European IFSA Symposium. Universität für Bodenkultur, Vienna, pp. 500-509. Online: http://ifsa.boku.ac.at/cms/index.php?id=107.
Aenis, Thomas (2005): Prozess – Organisation – Teams. Gruppenkommunikation und dezentrale Steuerung anwendungsorientierter Forschung. Kommunikation und Beratung 61. Margraf, Weikersheim.