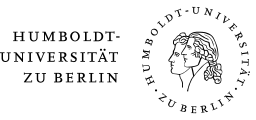 PLATEFORMS Workshop on the 24th and 25th of March - cancelled
On the 24th and 25th of March the division of Gender and Globalisation's team organizes the internal annual meeting of the SUSFOOD sub-project PLATEFORMS at the Humboldt-Universität zu Berlin. Invited are guests of the international partner-institutes. The first research results will be presented and potential ways of publication will be discussed.
New Publication 2019:  Feminist Political Ecology and the Economics of Care. In Search of Economic Alternatives.
Interview (DE) for the action Day #4genderstudies with Prof. Bauhardt: "Frauen sind permanent überlastet"
In the Berliner Zeitung from 18.12.2018.
Professor Bauhardt at the DFG College "Post-growth societies" in Jena
                                                     
We are deeply saddened to announce the sudden loss of our PhD student and colleague Ruth Githiga.

Ruth was a very dedicated scholar, esteemed colleague and wonderful friend. She was warm, cheerful, loving and bright. We will remember her for her kindness, her positive spirit and her cooperativeness. We will be missing her enriching presence – both in personal as well as in academic ways.

She was about to submit her PhD thesis during the following weeks. Her intellectual interventions inspired the research project Hortinlea thoroughly.

Ruth will be lacking. Our thoughts are with her family and her friends in Kenya.

The whole team of Gender and Globalization and the Hortinlea subprojects

Christine Bauhardt
Guelay Çağlar
Ann Kingiri
Parto Teherani-Krönner
Meike Brueckner
Emma Oketch
Ann Aswani
Suse Brettin
Virginia Kuskow
Inken Behrmann
Vanessa Schmidt
Hortense Vekris
Monika Wakefield
---