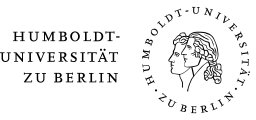 Publications
Follow us on Google Scholar:
https://scholar.google.de/citations?hl=de&user=lme1dz4AAAAJ&view_op=list_works
Please see our cover images:
List of peer-reviewed publications
Wang, L., Piaopiao, L., Ren, T., Liu, T., Geilfus, C.-M. and J. Lu
Improved nitrogen efficiency in winter oilseed rape hybrid compared with the parental lines under contrasting nitrogen supply
Industrail Crops & Products, https://doi.org/10.1016/j.indcrop.2020.112777
Xudong, Z., Zörb, C. and C.-M. Geilfus
The root as sink for chloride under salinity
Plant Physiology and Biochemsitry, https://doi.org/10.1016/j.plaphy.2020.06.036
El-Ramady, H., Abdalla, N., Kovács, S., Domokos-S., E., Bakonyi, N., Gábor F., M. and Geilfus, C.-M
Alfalfa Growth under Changing Environments: An Overview
Environment Biodiversity and Soil Security, 4(4): 20, 2020
Geilfus, C.-M., Wang, L., Wu, J. and C. Xue
The pH of the leaf apoplast is critical for the formation of Pseudomonas syringae-induced lesions on leaves of the common bean (Phaseolus vulgaris)
Plant Science, 290: 110328, 2020
El-Ramady, H.,  Faizy, S.E.D., Abdalla, N., Taha, H., Domokos-Szabolcsy, É.,  Fari, M.,  Elsakhawy, T., Omara, A, E.-D., Shalaby, T., Bayoumi, Y., Shehata, S., Geilfus, C.-M. and Brevik, E.C.
Biofortification of selenium and nano-selenium for human health: oppertunities and challenges.
Soil Systems, accepted
Dittrich, M., Müller, H., Bauer, H., Peirats-Llobet, M., Rodriguez, P., Geilfus, C. M., Carpentier, S., Al-Rasheid, K., Kollist, H., Herrmann, J., Mueller, T., Ache, P., Hetherington, A. M. and R. Hedrich
The role of Arabidopsis ABA receptors from the PYR/PYL/RCAR family in stomatal acclimation and closure signal integration.
Nature Plants 5: 1002-1011, 2019
Franzisky, B. L., Geilfus, C.-M., Kränzlein, M., Zhang, X and C. Zörb
Shoot chloride translocation as a determinant for NaCl tolerance in Vicia faba L.
Journal of Plant Physiology 236: 23-33, 2019
Geilfus, C.-M.
Chloride − Chloride in Soil and Plant: From Nutrient to Soil Pollutant
Environmental and Experimental Botany 157: 299-309, 2019
Zhang, X., C. Zörb, Kränzlein, M., Franzisky, B. L., H. Kaiser, and Geilfus, C. M.
The early stress response of maize (Zea mays L.) to chloride-salinity
Journal of Agronomy and Crop Science, https://doi.org/10.1111/jac.12356
Zörb, C., C.-M. Geilfus and K. J. Dietz
Salinity and Crop Yield
Plant Biology 12: 31-38, 2019.Geilfus, C.-M.
Geilfus, C.-M., J. Lan and S. Carpentier
Dawn regulates guard cell proteins in Arabidopsis thaliana that function in ATP production from fatty acid beta-oxidation
Plant Molecular Biology 98(6): 525-543, 2018
Chloride − From Nutrient to Toxicant
Plant, Cell & Physiology 59(5): 877-886, 2018
Geilfus, C.-M.
Review on the significance of chlorine for crop yield and quality
Plant Science 270: 114-122, 2018
Jezek, M., C. Zörb, N. Merkt and C.-M. Geilfus
Anthocyanin management in fruits by fertilization
Journal of Agricultural and Food Chemistry 66(4): 753-764, 2018
Lang, C. P., N. Merkt, C.-M. Geilfus, S. Graeff–Hönninger, J. Simon, H. Rennenberg and C. Zörb
Interaction between grapevines and trees: effects on water relations, nitrogen nutrition, and wine.
Archives of Agronomy and Soil Science 65(2): 224-239, 2018
Soares, A. L. C., C.-M. Geilfus and S. C. Carpentier
Genotype-specific growth and proteomic responses of maize towards salt stress.
Frontiers in Plant Science 9:661, 2018
Geilfus, C.-M.
The pH of the apoplast – dynamic factor with functional impact under stress.
Molecular Plant 10(11): 1371-1386, 2017
Geilfus, C.-M., J. Ludwig-Müller, G. Bárdos and C. Zörb
Early response to salt ions in maize (Zea mays L.)
Journal of Plant Physiology 220: 173-180, 2017
Geilfus, C.-M., R. Tenhaken and S.C. Carpentier
Transient alkalinization of the leaf apoplast stiffens the cell wall during onset of chloride-salinity in corn leaves.
Journal of Biological Chemistry 292(46): 18800-18813, 2017
Geilfus, C.-M., S.C. Carpentier, A. Zavišić and A. Polle
Changes in the fine root proteome of Fagus sylvatica L. trees associated with P-deficiency and amelioration of P-deficiency
Journal of Proteomics 169: 33-40, 2017
Morgan, S., S. Lindberg, P. J. Maity, C.-M. Geilfus, C. Plieth and K.-H. Mühling
Calcium improves apoplastic-cytocolic ion homeostasis in salt-stressed Vicia faba leaves
Functional Plant Biology 44: 515-524, 2017
Karuppanapandian, T., C.-M. Geilfus, K. H. Mühling, O. Novák and V. Gloser
Early changes of the pH of the apoplast are different in leaves, stem and roots of Vicia faba L. under declining water availability
Plant Science 255: 51-58, 2017
McLachlan, D. H., J. Lan, C.-M. Geilfus, A. N. Dodd, T. Larson, A. Baker, H. Horak, H. Kollist, Z. He, I. Graham, M. V. Mickelbart and A. M. Hetherington
The breakdwon of stored triacylglycerols is required during light-induced stomatal opening
Current Biology 26(5): 707-712, 2016
O'Leary, B. M., H. C. Neale, C.-M. Geilfus, R. W. Jackson, D. L. Arnold and G. M. Preston
Early changes in apoplast composition associated with defence and disease in interactions between Phaseolus vulgaris and the halo blight pathogen Pseudomonas syringae pv. phaseolicola
Plant, Cell & Environment 39(10): 2172-2184, 2016
Meisrimler, C. N., S. Wienkoop, D. Lyon, C.-M. Geilfus and S. Lüthje
Long-term iron deficiency: Tracing changes in the proteome of different pea (Pisum sativum L.) cultivars
Journal of Proteomics 140: 13-23, 2016
Geilfus, C.-M., K. Hasler, K. Witzel, J. Gerendás, K.-H. Mühling
Interactive effects of genotype and N/S-supply on glucosinolates and glucosinolate breakdown products in Chinese cabbage (Brassica rapa L. ssp. pekinensis.
Journal of Applied Botany and Food Quality 89:279-286, 2016
Tränkner, M., B. Jáklia, E. Tavakola, C.-M. Geilfus, I. Çakmak, K. Dittert and M. Senbayram
Magnesium deficiency decreases biomass water-use efficiency and increases leaf water-use efficiency and oxidative stress in barley plants
Plant & Soil 406: 409-423, 2016
Geilfus, C.-M., N. Wendler and K. H. Mühling
Biofortification and subcellular localization of minerals in faba bean as influenced by Mg foliar application
Journal of Applied Botany and Food Quality 89: 68-72, 2016
Wu, J., C.-M. Geilfus, B. Pitann and K. H. Mühling
Silicon-enhanced oxalate exudation contributes to alleviation of cadmium toxicity in wheat.
Environmental and Experimental Botany 131: 10-18, 2016
Geilfus, C.-M., A. Mithöfer, J. Ludwig-Müller, C. Zörb and K. H. Mühling
Chloride-inducible transient apoplastic alkalinizations induce stomata closure by controlling abscisic acid distribution between leaf apoplast and guard cells in salt-stressed Vicia faba
New Phytologist 208(3): 803-816, 2015
Irmer, S., N. Podzun, D. Langel, F. Heidemann, E. Kaltenegger, B. Schemmerling, C.-M. Geilfus, C. Zörb and D. Ober
New aspect of plant–rhizobia interaction: Alkaloid biosynthesis in Crotalaria depends on nodulation
Proceedings of the National Academy of Sciences 112(13): 4164-4169, 2015
Geilfus, C.-M., D. Ober, K. H. Mühling and C. Zörb
Down regulation of ZmEXPB6 is correlated with salt mediated growth reduction in leaves of Zea mays L.
Journal of Biological Chemistry 290: 11235-11245, 2015
Jezek, M., C.-M. Geilfus, and K. H. Mühling
Glutamine synthetase activity in leaves of Zea mays L. as influenced by magnesium status
Planta 242(6):1309-19, 2015
Geilfus, C.-M., K. Niehaus,  V. Gödde, M. Hasler, C. Zörb, K. Gorzolka, M. Jezek, M., et al.
Fast responses of metabolites in Vicia faba L. to moderate NaCl stress
Plant Physiology and Biochemistry 92: 19-29, 2015
Zörb, C., K. H. Mühling, U. Kutschera and C.-M. Geilfus
Salinity stiffens the epidermal cell walls of salt-stressed maize leaves: Is the epidermis growth restricting?
PLOS One 10: e0118406, 2015
Geilfus, C.-M., K. H. Mühling, H. Kaiser and C. Plieth
Bacterially produced Pt-GFP as ratiometric dual-excitation sensor for in planta mapping of leaf apoplastic pH in intact Avena sativa and Vicia faba
Plant Methods 10.1: 31, 2014
Jezek, M., C.-M. Geilfus, A. Bayer and K. H, Mühling
Photosynthetic capacity, nutrient status and growth of maize (Zea mays L.) upon MgSO4 leaf-application
Frontiers in Plant Science 5: 781, 2015
Geilfus, C.-M. & K. H. Mühling
Microscopic and macroscopic monitoring of adaxial-abaxial pH gradients in the leaf apoplast of Vicia faba L. as affected by NaCl stress to the roots
Plant Science 223: 109-115, 2014
Neuhaus, C., C.-M. Geilfus and K. H. Mühling
Increasing root and leaf growth and yield in Mg-deficient faba beans (Vicia faba L.) by MgSO4 foliar fertilization
Journal of Plant Nutrition and Soil Science 177(5): 741-747, 2014
Morgan, S., P. J. Maity, C.-M. Geilfus, S. Lindberg and K. H. Mühling
Leaf ion homeostasis and plasma membrane H+-ATPase activity in Vicia faba change after extra calcium and potassium supply under salinity
Plant Physiology and Biochemistry 82: 244-253, 2014
Geilfus, C.-M. and K. H. Mühling
Ratiometric monitoring of transient apoplastic alkalinizations in the leaf apoplast of living Vicia faba L. plants: chloride primes and PM‑H+-ATPase shapes NaCl-induced systemic alkalinizations
New Phytologist 197(4): 1117-1129, 2013
Zörb, C., D. Becker, M. Hasler, K. H. Mühling, V. Godde, K. Niehaus and C.-M. Geilfus
Silencing of the sulfur rich α-gliadin storage protein family in wheat grains (Triticum aestivum L.) causes no unintended side-effects on other metabolites
Frontiers in Plant Science 4: 369, 2013
Shahzad, M., C. Zörb, C.-M. Geilfus and K. H. Mühling
Apoplastic Na+ in Vicia faba leaves rises after short-term salt stress and is remediated by silicon
Journal of Agronomy and Crop Science 199: 161-170, 2013
Neuhaus, C., C.-M. Geilfus, C. Zörb and K. H. Mühling
Transcript expression of Mg-chelatase and H+-ATPase isogenes in Vicia faba leaves as influenced by root and foliar magnesium supply
Plant & Soil 368: 41-50, 2013
Zörb, C., K. H. Mühling , M. Hasler, V. Godde, K. Niehaus, D. Becker and C.-M. Geilfus
Metabolomic responses in grain, ear and straw of winter wheat under increasing sulphur treatment
Journal of Plant Nutrition and Soil Science 176: 964-970, 2013
Geilfus, C.-M. and K. H. Mühling
Transient alkalinisation in the leaf apoplast of Vicia faba plants depends on NaCl stress intensity: an in situ ratio imaging study
Plant, Cell & Environment 35: 578-587, 2012
Zörb, C., C.-M. Geilfus, K. H. Mühling and J. Ludwig-Müller
The influence of salt stress on ABA and auxin concentrations in two maize cultivars differing in salt-resistance
Journal of Plant Physiology 170: 220-224, 2012
Geilfus, C.-M. and K. H. Mühling
Real-time imaging of leaf apoplastic pH dynamics in response to NaCl stress
Frontiers in Plant Science 2:13, 2011
Geilfus, C.-M., C. Zörb, C. Neuhaus, T. Hansen, H. Lüthen and K. H. Mühling
Differential transcript expression of wall-loosening candidates in leaves of maize cultivars differing in salt resistance
Journal of Plant Growth Regulation 4: 387-395, 2011
Geilfus C.-M., C. Neuhaus, K. H. Mühling and C. Zörb
β-Expansins are divergently abundant in maize cultivars that contrast in their degree of salt resistance
Plant Signaling & Behavior 6(9): 1279-1281, 2011
Geilfus, C.-M., C. Zörb and K. H. Mühling
Salt stress differentially affects growth-mediating β–expansin in resistant and sensitive maize (Zea mays L.) cultivars
Plant Physiology and Biochemistry 48: 993-998, 2010
Geilfus, C.-M., K. H. Mühling and C. Zörb
A methodical approach for improving the reliability of quantifiable two-dimensional Western blots
Journal of Immunological Methods 362: 89-94, 2010