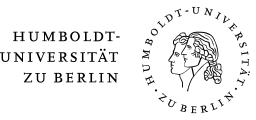 ---
Welcome to the Division of Economics of Agricultural Cooperatives!
The Division of Economics of Agricultural Cooperatives at the Faculty of Life Sciences at Humboldt-Universitaet zu Berlin is investigating the importance of cooperation and self-help organisation for the sustainable management of rural areas.
Worldwide approximately half of all agrarian enterprises are organised in cooperatives. In the developed economies in Europe and North America cooperatives represent a market share of more than 40% of the most important agrarian products. In response to growing demands for coordination between production, processing and quality management, currently there can be recognized comprehensive adaptation processes in the cooperative economies, which have to be registered systematically in order to understand its implications in a better and adequate way.

The Raiffeisen Chair "Economics of Agricultural Cooperatives" – existing since October 2014 – is supported by the Raiffeisen-Stiftung. Concerning the contents it has to be mentioned that it is built up on the successful work of the Junior Chair "Cooperative Sciences" - established in 2007 at Humboldt-University – and its research is focused on explanation of the impacts and change processes of agricultural cooperatives. Thereby, three main focal topics structure the Chair's agenda of research while precisely defining the theoretical and methodological framing of its.
How do cooperatives affect their market environment, e.g. effects on price development on the respective markets; and how do they affect market structures with regard to the positions and market shares of the players? (MARKET STRUCTURE)
Which benefits do cooperatives regularly contribute to their member-owners, e.g. price or cost advantages, the reduction of risk, or by offering valuable services; and how do expectations with regard to the benefits differ among time? (PERFORMANCE)
How and why do cooperatives adjust their internal structures to the adaptation processes of change in the agricultural- and food-sector; and how do models of cooperative collaboration might look like in the future? (GOVERNANCE)
 
Behind all these important research questions are numerous interesting individual aspects of cooperative sciences, which we investigate in various research projects, scientific work and theses, and which basically always are dedicated to the question of cooperation. Depending on the project context and the funding, we go beyond the above mentioned focal topics.

The results of our research are incorporated not only in our publication activity, but also constantly in our Teaching and Research Activities at Humboldt-University. Moreover they are also regularly requested by national as well as international organisations, entrepreneurs, and associations within the scope of specialist lectures, contribution to projects and scientific opinions.
---
Contact
Head of the division:
Prof. Dr. Markus Hanisch
Email: hanischm@hu-berlin.de
Phone: +49 (0)30 2093 6500/ -6505
Fax: +49 (0)30 2093 6501
(for consultation, please make an appointment in advance)
Location:
Luisenstr. 53
10117 Berlin
Postal adress:
Humboldt-Universität zu Berlin
Faculty of Life Sciences
Albrecht Daniel Thaer-Institute of Agriculture and Horticulture
Divison of Economics of Agricultural Cooperatives
Unter den Linden 6
10099 Berlin