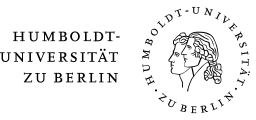 Current topics
Proposal for a Master Thesis Topic (MSc Agricultural economics)
On the Relation between Transaction Frequency and Prices on Farmland Markets
It is well know, that agricultural land markets are thin due to the immobility of this production factor. In Germany, on average about one percent of the agricultural land is sold per year. In contrast to financial markets, where the role of liquidity is well explored, little is known about the determinants transaction frequency and the impact of liquidity on price formation on agricultural land markets. The master thesis shall address this research gap theoretically and empirically
We offer:
Insights into an exciting and current research field.
A working environment within the DFG reseach unit FORLand
Intensive supervision and support during all stages of the master thesis.
Office space in the Department of Agricultural Economics, Farm Management Group
A reward of 1000 Euro if results of the thesis get published in a scientific journal.
We expect:
Interest in quantitative and empirical work
Excellent skills in microeconomics and applied econometrics
Knowledge of statistical software (Stata, R)
Focused processing of the thesis
Contact: Martin Odening m.odening@agrar.hu-berlin.de