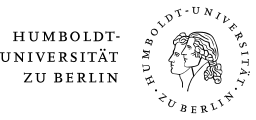 Sandra Čajić
Sandra Čajić works since January 2020 at the division of Gender and Globalisation. She first began as a student assistant and after successfully finishing her masters degree she started her work as a research assistant.
Presentations
2021
Ernährung und Sorge – Im Spannungsfeld zwischen Nachhaltigkeit, Zweckmäßigkeit und Genuss, 15.-16. Januar 2021, Fulda, Deutschland (mit Suse Brettin)
Publications
2018
Linek, L., Hümmler, L., Čajić, S. (2018): "Das wird man doch wohl noch sagen dürfen!" Zum Stand der Anti-Political Correctness Bewegung in Deutschland. Konferenzbericht. In: Feministische Studien, Heft 2, 416-420.
Contact
Phone: +(49)-(0)30-2093-46828
E-Mail: sandra.cajic@hu-berlin.de
Adress: Hannoversche Str. 27, House 12