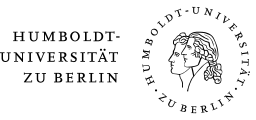 Gender and Globalisation
The connections between gender and globalization are at the core of our research and teaching programme. Our research focuses on two approaches. Firstly, we analyse the impacts of global economic and social restructuring on women, men and gender relations in different societies with respect to both, urban and rural areas. Secondly, we study practices and policies that foster globalization, such as economic liberalisation, privatization as well as natural resource management, from a gender perspective. Our aim is to shed light on the implicit gender dimensions of globalization, accounting for the intersectionality of gender with other structural stratifying categories.
Our teaching and research team comprises areas of specialization such as: resource politics (esp. water management), migration, macroeconomic and trade policies, socio-economic and socio-cultural dimensions of rural development, spatial planning, food sovereignty and meal cultures, global governance and transnational feminisms.